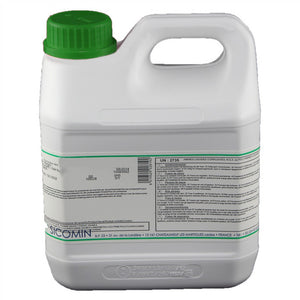 Sicomin GreenPoxy 56
Produced with more than 51% of carbon content from plant and vegetable origins, this next generation bio-based epoxy systems is the next step towards a petrochemical free system derived from renewable resources.  It delivers tough, strong and durable bonding on most surfaces and its high mechanical performance yields surfboards with a flexible touch, high temperature and UV stability.  GreenPoxy 56 produces high surface and plug finishing for high gloss requirement.
Made in France
Uses: Surfboard lamination of timber, EPS/polystyrene or polyurethane foam.
Kit Sizes: 1.5L, 3L & 6L  
Mix Ratio: Part A 100g : Part B 37g
Bio content when cured: 41%
Pot Life: 30 minutes